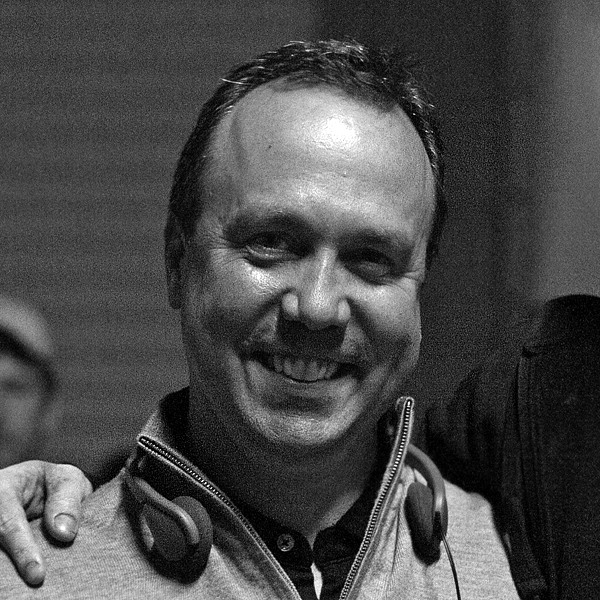 Trevor Macy
Intrepid Pictures; The Haunting of Hill House, Doctor Sleep
TREVOR MACY is a producer and the founder of Intrepid Pictures, a feature film and television production company dedicated to creating elevated commercial content. He has produced or executive produced 21 feature films, as well as the hit Netflix series The Haunting of Hill House, created and directed by his longtime collaborator and Intrepid partner, Mike Flanagan.
Following the success of the debut season of Hill House, a horror anthology that attracted a wide mainstream audience, Netflix ordered a second season entitled The Haunting of Bly Manor, and entered into an exclusive deal for non-theatrical content with Intrepid.
Macy is currently producing Doctor Sleep, an adaptation of Stephen King's 2013 New York Times #1 best-selling sequel to The Shining, starring Ewan McGregor, Rebecca Ferguson and Zahn McClarnon. Written and directed by Flanagan, it marks the pair's seventh feature-film collaboration. Now in post-production, Doctor Sleep will be released nationwide by Warner Bros. on November 8, 2019.
He also produced the feature film Eli, which will be streamed on Netflix globally in 2019. The film stars Charlie Shotwell (Troop Zero) as an 11-year-old confined to a "clean room" by a rare auto-immune disorder who is terrorized by evil forces he believes are trying to kill him. The film is directed by Ciarán Foy (Sinister 2).
Among Macy's other theatrical productions are horror thrillers Ouija: Origin of Evil (2016), distributed by Universal Pictures, and Oculus (2013), distributed by Relativity. Both films were co-written and directed by Flanagan. He also produced Flanagan's features Before I Wake (2016), Hush (2016) and Gerald's Game (2017), based on the novel by Stephen King, all of which were distributed by Netflix.
In addition to the numerous films he has produced under the Intrepid banner over the past 15 years, Macy served as executive producer on Universal Pictures' 2012 action adventure Safe House, starring Denzel Washington and Ryan Reynolds.
Previous productions include writer-director Bryan Bertino's 2008 box-office breakout The Strangers, starring Liv Tyler and Scott Speedman. Distributed by Rogue Pictures, the modestly budgeted psychological thriller grossed more than $82 million worldwide.
Prior to co-founding Intrepid in 2004, Macy was an independent producer and the chief operating officer of Propaganda Films, where he was responsible for overseeing all feature film creative development, packaging, deal making and production, as well as recruitment and retention of Propaganda's roster of directing talent.
While at Propaganda he executive produced director Paul Schrader's critically acclaimed Bob Crane biopic Auto Focus, starring Greg Kinnear and Willem Dafoe. He also executive produced the crime drama The Badge, starring Billy Bob Thornton and Patricia Arquette, and the comedy Bark!, starring Lee Tergesen, Heather Morgan and Lisa Kudrow.
Before joining Propaganda, Macy served as Vice President of the Sundance Group, the parent entity of all Robert Redford-controlled commercial enterprises. Steeped in the Sundance Film Festival and the world of independent film, Macy was responsible for strategic planning, raising capital, and launching and overseeing businesses including the Sundance Channel, Sundance Cinemas and Sundance Catalog.
Macy received a B.A. with honors in political science and quantitative economics from Stanford University.
All Sessions By Trevor Macy
The New Age Of Producing Horror
Saturday, June 8, 2019
9:30 - 10:45 AM