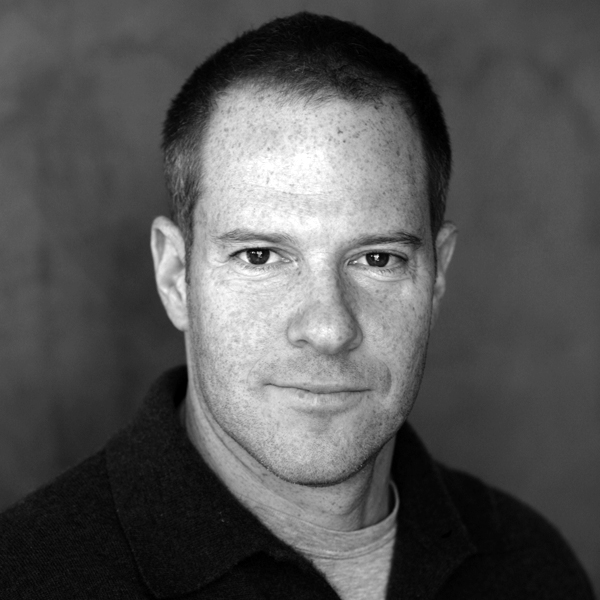 Toby Emmerich
Credits: Chairman Warner Bros. Pictures Group
Under TOBY EMMERICH's leadership, Warner Bros. Pictures Group, which includes Warner Bros. Pictures, New Line Cinema, DC-based films and Warner Bros. Feature Animation operates with the mandate to deliver the industry's most diverse film slate, working across all genres with both established and up-and-coming talent in front of and behind the camera.
In 2019, Warner Bros. Pictures Group will continue to produce the industry's broadest slate, featuring the Studio's DC Super Heroes, New Line Cinema's horror titles, thoughtful dramas and smart comedies. Highlights of the 2019 release schedule include Shazam! (NewLine/DC), The Curse of La Llorona (NL), Godzilla: King of the Monsters, Annabelle 2, IT: Chapter Two (NL) and Joker (DC).
WBPG had its most successful year ever in 2018, with a global box office of $5.57 billion ($1.95 B domestic; $3.62 B internationally). This success was fuelled by a diverse lineup of hit films, including Aquaman ($1.14 billion worldwide — the most-successful DC Super Hero film ever and Warner Bros.'second-biggest title of all time), Fantastic Beasts: The Crimes of Grindelwald ($653 million worldwide), Ready Player One ($582M), The Meg ($528M), Rampage ($426M), A Star is Born ($423M), The Nun ($367M) and Crazy Rich Asians ($240M).
In his role as Chairman of the Pictures Group, Emmerich has oversight of the Studio's global theatrical production, marketing and distribution operations and also oversees the marketing and distribution activities of Warner Bros. Home Entertainment.
Prior to his current role, Emmerich served as President and Chief Content Officer, Warner Bros. Pictures Group. Before that, he was President and Chief Operating Officer of New Line Cinema for eight years. In this role, he had full oversight of New Line Cinema's development, production and financial operations, and led the company's efforts to forge new opportunities to diversify and build on its dynamic legacy.
Under Emmerich's leadership, New Line released such diverse features as the Academy Award-winning blockbuster The Lord of the Rings: Return of the King; the perennial holiday classic Elf; the romantic favorite TheNotebook; the action thriller San Andreas; comedy hits Wedding Crashers, Central Intelligence, Horrible Bosses and We're the Millers; and instant horror classics Lights Out, and the films in The Conjuring universe, including The Conjuring, Annabelle, The Conjuring 2, Annabelle: Creation and The Nun, which have become one of the most successful horror franchise of all time at $1.57 billion and counting.
Nearly a decade after The Lord of the Rings trilogy swept the world, New Line reunited with Peter Jackson to take audiences back to Middle-earth with the acclaimed The Hobbit Trilogy, beginning with The Hobbit: An Unexpected Journey, followed by The Hobbit: The Desolation of Smaug a year later and The Hobbit: The Battle of the Five Armies in 2014. The three films together earned almost $3 billion worldwide.
Emmerich also held the position of President of Production, to which he was promoted in 2001. A longtime studio veteran, he also previously served not only as President of New Line Music, but also as an accomplished screenwriter and producer who wrote and produced New Line's sleeper hit Frequency, starring Dennis Quaid and Jim Caviezel.
Emmerich joined the company in 1992 as a dual development and music executive. In his position as President of Music, he over saw the development of numerous platinum-and gold-selling soundtracks for such films as Seven, the first two Austin Powers films, Elf and many more. Prior to his posts at New Line, Emmerich was an A&R representative at Atlantic Records from 1987 to 1992.
In January 2019, Emmerich was honored with the Producers Guild of America's Milestone Award, which recognizes an individual or team who has made historic contributions tot he entertainment industry.
Emmerich attended The Calhoun School and Wesleyan University, graduating Phi Beta Kappa in 1985, with honors in English and concentrations in Classics and ilm. He lives in Los Angeles with his wife and children.
All Sessions By Toby Emmerich
Conversation With: Toby Emmerich and Peter Roth
Saturday, June 8, 2019
9:30 - 10:45 AM