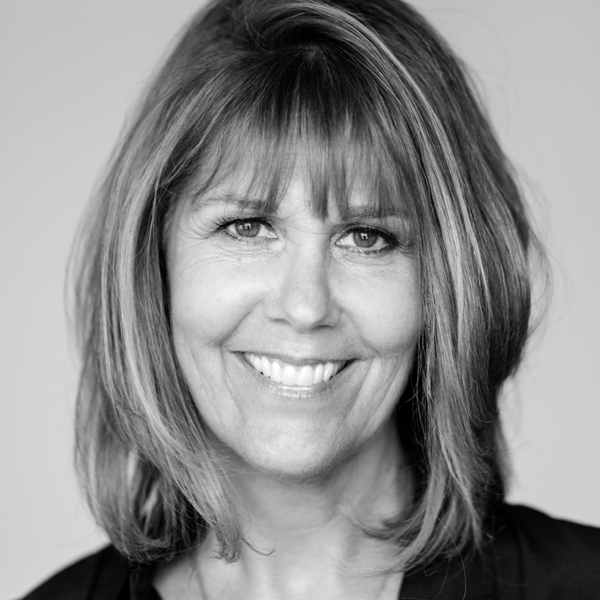 Stephanie Noonan Drachkovitch
Credits: Co-Founder & Co-CEO, 44 Blue Productions, LLC
STEPHANIE NOONAN DRACHKOVITCH is Co-CEO and Co-Founder of Peabody, Emmy®, Gracie, and GLAAD award-winning non-fiction producer 44 Blue Productions, a Red Arrow Studios company.
A former studio executive, Stephanie Noonan Drachkovitch oversees 44 Blue's development team and, along with Co-CEO and Co-Founder Rasha Drachkovitch, executive produces multiple series on 44 Blue's dynamic slate of programming.
Before rejoining 44 Blue in 2003, Stephanie was Senior Vice President of Development for Warner Bros. Telepictures and Disney's Buena Vista TV division, developing content primarily for broadcast primetime (The Bachelor, Who Wants To Be A Millionaire) and syndication (Who Wants To Be A Millionaire, Ellen).
Her broad range of programming experience has helped shape 44 Blue's diverse slate, from Netflix's top-five most-watched Life After Death with Tyler Henry to Discovery+ award-winning limited series Last Chance Transplant and Oxygen's true-crime franchise Real Murders of Orange County and Real Murders of Atlanta and recently announced Snap original series Run For Office, created to inspire the next generation of local leaders.
Since returning to 44 Blue, she has played a major role alongside Rasha in building the company's reputation for authentic storytelling, access-driven series, and A-list relationships, evident in series such as Netflix's breakout hit Jailbirds, Snap's award-winning Coming Out (produced in association with Chloe Grace Moretz), OWN's Gracie Award-winning Married To The Army: Alaska; A&E's Nightwatch and Fox's First Responders Live (both produced in association with Dick Wolf), E!'s top-rated Hollywood Medium with Tyler Henry, A&E's Emmy-nominated Wahlburgers (produced in association with Mark Wahlberg), Oxygen's GLAAD Award-winning Strut and BET/Centric's According to Alex (produced in association with Whoopi Goldberg), and ID's Twisted Sisters and Twisted Love (produced in association with Khloe Kardashian).
44 Blue is a Red Arrow Studios company, and is represented by WME.
All Sessions By Stephanie Noonan Drachkovitch
Producer One-on-One
Sunday, June 12, 2022
12:30 PM - 1:45 PM