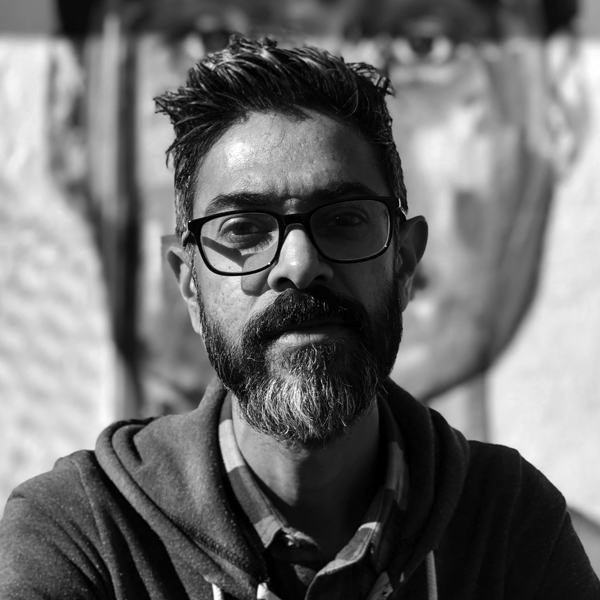 Sanjay Sharma
Credits: Founder & CEO, Marginal Mediaworks
Sanjay Sharma is the founder and CEO of Marginal Mediaworks, an Imagine Entertainment Company. MARGINAL is a new media studio focused on popular storytelling genres from outsider voices, across all formats – from controlled budget film & television, to interactive series and podcasts. https://marginal.media/
Sharma began his career at Warner Bros. Pictures, working across major motion picture franchises, as well as indie films and the games studio.  He left the film business in favor of technology startups, joining advertising high flyer Spot Runner (Index Ventures, Battery Ventures, WPP, IPG, CBS, Tudor Capital) as an early employee.  Sharma then helped start and lead Machinima, the first YouTube MCN, backed by Redpoint Ventures, The Raine Group, Google Capital and Warner Bros., the latter of which acquired the firm in 2016.  Machinima at once launched content rooted in videogames as a major entertainment pillar, as well as sparked the rise of a score of digital media companies based on the cable networks model.
The company produced premium series based on iconic game franchises such as HALO and Mortal Kombat, and generated daily, global engagement around short form gaming content.
Prior to MARGINAL, Sharma was most recently the Chief Executive and co-founder of ALL DEF Media, a leading media brand in hip hop and urban content, where he drew the support of a broad range of investors including Greycroft Partners, WPP, Advancit Capital, Bryant Stibel, Andreessen Horowitz, Third Wave, and Universal Music Group.  Aside from having one of the most engaged audiences online, the company's premium content included several series at HBO/Cinemax, an MTV series based on its short form content online, the first premium episodic series on Spotify, and several feature films in development.  All Def also partnered with major brands routinely across categories, leveraging its keen insight into American youth culture.
Sharma has spent his career at the intersection of media and technology, and currently is an advisor or board member to a wide range of entertainment and technology companies including Mars Reel, Skybound Entertainment, EmoJam, Fourth Wave Blockchain Incubator, Culture Genesis and HEIR, through his advisory and investment firm, Short Message Service.  He sits on the board of CAPE, the Coalition of Asian American & Pacific Islanders in Entertainment; is a founding member of Goldhouse, an Asian-American collective of leaders in the arts, finance and technology; has been an Adjunct Professor at USC's Annenberg School of Journalism; and speaks widely, from Cannes to the United States Congress, on new and traditional media, with a particular emphasis on the importance of diversity and representation in the content industries.
Sharma was born in India and raised in Baton Rouge, Louisiana.  He is a graduate of Columbia University, where he studied film and history, and the Stanford Law School, after which he clerked on the United States Court of Appeals for the Ninth Circuit.
All Sessions By Sanjay Sharma
Power of Podcasts
Saturday, June 8, 2019
3:45 - 5:00 PM