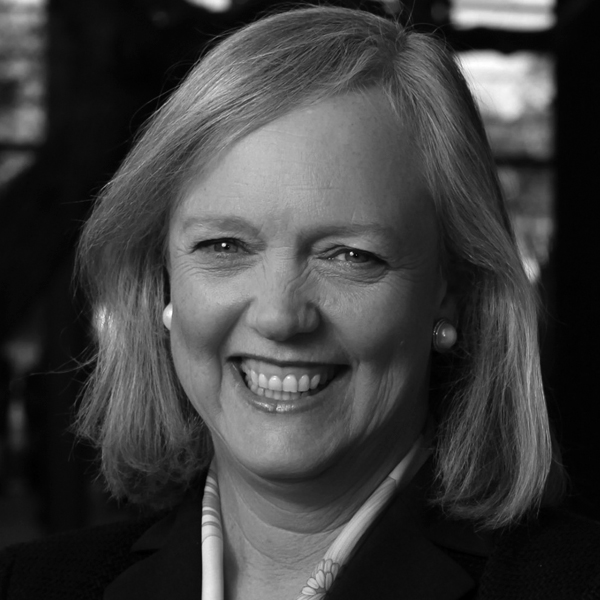 Meg Whitman
Credits: CEO, Quibi
MEG WHITMAN is CEO of Quibi, which brings together the best of Silicon Valley and Hollywood to create the first entertainment platform built for easy, on-the-go mobile viewing. Quibi will allow today's leading studios and creative talent to tell original stories in an entirely new way.
Whitman served as CEO of Hewlett Packard Enterprise until February 1, 2018 and she continues to serve on the board. From 2011 through 2015, she served as President and CEO for Hewlett-Packard Company, leading the company's turnaround and subsequent separation into two Fortune 100 companies: Hewlett Packard Enterprise and HP Inc.
From 1998 to 2008, Whitman served as President and CEO of eBay Inc., where she oversaw its growth from 30 employees and $4 million in annual revenue to more than 15,000 employees and $8 billion in annual revenue.
Prior to joining HP, Whitman was the Republican Party's nominee for the 2010 gubernatorial race in California.
Whitman has also held executive-level positions at Procter and Gamble Company, Hasbro Inc., The Walt Disney Company, and Bain & Company.
She currently serves as a director for Dropbox, The Procter & Gamble Company, Teach For America, and The Nature Conservancy, and previously served on the board of DreamWorks Animation SKG.
Whitman holds a bachelor's degree from Princeton University and an MBA from Harvard University.
All Sessions By Meg Whitman
Conversation With: Jeffrey Katzenberg and Meg Whitman
Saturday, June 8, 2019
3:45 - 5:00 PM