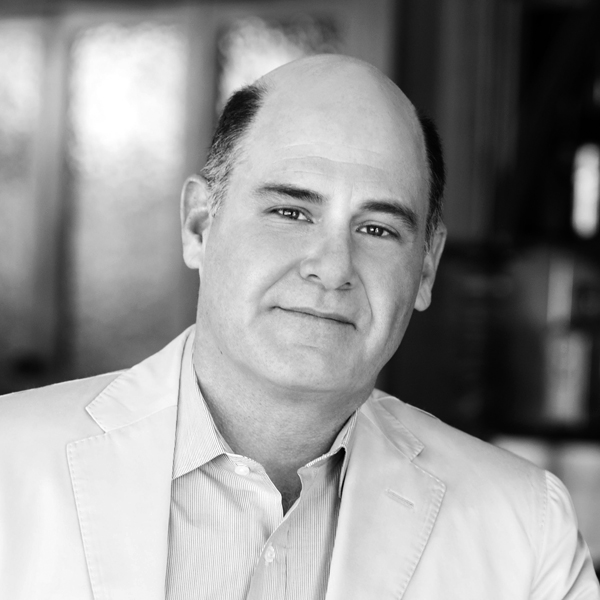 Matthew Weiner
Credits: The Romanoffs, Mad Men
Nine-time Emmy Award winner MATTHEW WEINER's most recent series, The Romanoffs, launched on Amazon Prime Video. The Romanoffs is created, written, directed and executive produced by Weiner, featuring eight separate stories about people who believe themselves to be descendants of the Russian royal family. Set in seven countries around the globe, The Romanoffs was shot on location in three continents collaborating with local productions and creative talent across Europe, the Americas, and the Far East.
Weiner's previous credits include as creator, Executive Producer, writer and director on the acclaimed drama Mad Men. Mad Men premiered in 2007 joining an elite group in 2011 when it became only the fourth drama to be awarded four consecutive Emmy® Awards for Outstanding Drama Series. In addition, Mad Men was Emmy®-nominated for Outstanding Drama Series consecutively from 2008 – 2015 and received an overall total of 116 Emmy® nominations.
Weiner, who has been nominated for 15 Emmy® Awards for Outstanding Writing for a Drama Series, received two of these nominations for his work on The Sopranos, which he served as a writer and Executive Producer. Additional writing credits on various television comedy series including The Naked Truth, Becker, and Andy Richter Controls the Universe.
For his efforts behind the camera, Weiner has also received Directors Guild nominations for the series finale "Person to Person," "Meditations in an Emergency" in Season Two and the Season Three finale, "Shut the Door. Have a Seat."
All Sessions By Matthew Weiner
Producers Mashup
Sunday, June 9, 2019
12:45 - 2:30 PM