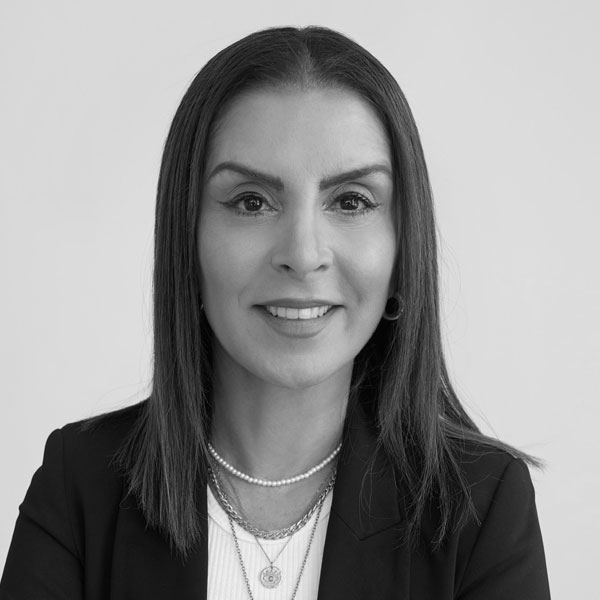 Mandy Safavi
Credits: President, Danny Strong Productions
MANDY SAFAVI is an Emmy award-winning producer and PGA Awards nominee in 2022. A seasoned film and TV executive, Safavi is President at Danny Strong Productions, based at 20th TV Studios (Disney).
Safavi's most recent credit is as Co-Executive Producer of the award-winning limited series, Dopesick for Hulu (starring Michael Keaton, Rosario Dawson, Peter Sarsgaard, and Kaitlyn Dever). She briefly served as Head Of Television for Crypt TV (The Birch/Facebook Watch).
In 2018, Safavi produced an updated version of the iconic 80's comedy, Weekend at Bernie's: Keep Hope Alive for MGM Digital & New Platforms division, (starring John Larroquette, Angela Kinsey, Tony Cavalero, Elizabeth Ho, Timothy Granaderos, Jake Choi), and directed by Laura Murphy (Nora From Queens).
Prior to that, Safavi supervised the set as Consulting Producer for Sony Crackle's original drama series, The Art Of More, (starring Dennis Quaid, Kate Bosworth, Cary Elwes, and Christian Cooke).
In 2013, Safavi served as President of Production for Melissa Rosenberg's TALL GIRLS PRODUCTIONS (Jessica Jones, Twilight franchise) at ABC Studios. She joined that company, after six and half years as Executive Vice President & Executive Producer at Alex Kurtzman & Bob Orci's KO PAPER PRODUCTS (Star Trek, Transformers, Cowboys And Aliens, The Proposal, Eagle Eye). At KO, Safavi produced the movie adaptation of the beloved YA book, Ender's Game (Lionsgate), Locke & Key (Fox), and three seasons of 2012's Emmy award-winning animated TV series, Transformers Prime (Hasbro/Hub network).
Prior to KO, Safavi was Senior Vice President of Development and Production at Sid Ganis' OUT OF THE BLUE ENTERTAINMENT (Sony), and Vice President of Development at LYNDA OBST PRODUCTIONS (Paramount). She is proud to have started her career working for and being mentored by her professional heroes: Sydney Pollack & Anthony Minghella at MIRAGE ENTERPRISES, and for Writer-Director, Wesley Strick (Man The High Castle).
Born in Iran and raised in London, England, Safavi is a graduate of the London School of Economics and Political Science (B.A. History, University of London), and resides in Los Angeles, California with her two daughters and rescue dog, Mabel.
All Sessions By Mandy Safavi
Producer One-on-One
Sunday, June 12, 2022
12:30 PM - 1:45 PM