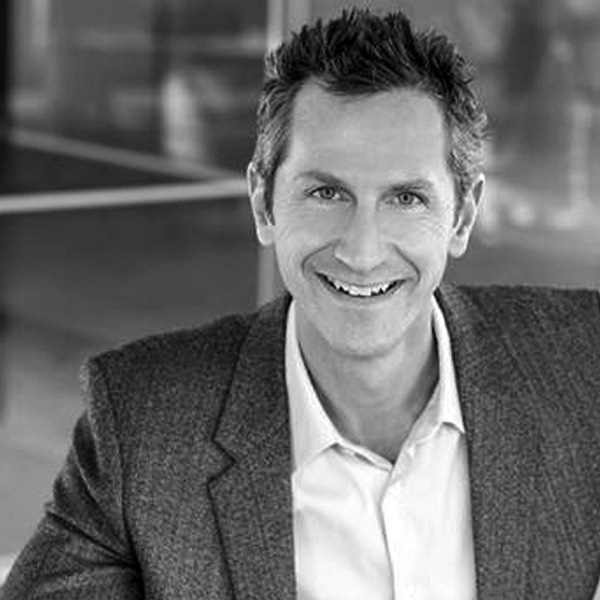 Erik Feig
Credits: Founder & President, PictureStart
ERIC FEIG is an American media executive and producer. He is the founder and president of PictureStart, a production and co-financing company that creates, owns, and aggregates premium content for the youth market across all forms of distribution. PictureStart is backed by significant capital and strategic relationships from Warner Media, Facebook/Instagram, Scholastic, and other leading partners in the media space.
Feig served as co-president of Lionsgate's Motion Picture Group until April 2018 and was president of Summit Entertainment prior to that. He has produced, supervised and originated the production of Academy Award-winning films including La La Land and The Hurt Locker, along with book adaptations and films geared toward the youth market, including The Twilight Saga, The Hunger Games series, Divergent series, Red series and Step Up series.
According to The New York Times, "Feig has built a reputation among book authors for cinematic adaptations." As of 2017, films he has supervised or produced have collectively grossed over $12 billion at the box office worldwide.
Feig began his career as an independent producer, working with Sony Pictures producing films including I Know What You Did Last Summer, I Still Know What You Did Last Summer and Slackers. He had a producing deal with Artisan Entertainment before being recruited in 2001 to set up the film production efforts at Summit Entertainment, which was at the time the preeminent foreign sales company earning $5 million per year in net income.
nnVery quickly, Feig moved the company into developing and producing its own content by leveraging his relationships with the talent community and Summit's unique position in the international marketplace. Films produced or co-financed by Feig included Mr & Mrs Smith, Once, and Step Up, and within a few years Summit was earning over $25 million per year in net income as Feig became a partner in the company.
In 2007, he played a pivotal role in raising over $1 billion in financing capability as Summit evolved into a full-fledged studio.
During his tenure at Summit, Feig was involved in every aspect of creating and running the motion picture department of what would become one of the most successful independent studios. He acquired distribution rights to The Hurt Locker — which then went on to win the Academy Award for Best Picture; produced all five films in the Step Up dance franchise, which grossed $651 million worldwide off an aggregate budget of just over $100 million (and whose TV spinoff was the first scripted drama acquired by YouTube Red); and developed and supervised production on multiple films including the Red film series, Source Code, Sinister, Knowing, 50/50 and Letters To Juliet.
Most pivotally, Feig was responsible for bringing the Twilight book series to Summit. Although at the time the book had sold only 4,000 copies, Feig noted its strong following online, and its potential to be a franchise for the new studio. He pursued the project and was able to make a deal with author Stephenie Meyer by guaranteeing that the film would be true to her novels. Feig secured the rights to all four books in February 2006. He developed and actively managed every aspect of the first film (produced for $37.1 million and grossing $400 million worldwide) and every film in the franchise. The five films in The Twilight Saga would go on to gross $3.3 billion worldwide (off a combined budget of $385 million) and would become a lasting cultural phenomenon.
Successfully refinancing after its first five years, Summit was then sold to Lionsgate for $412.5 million in 2012, (earning its partners and investors a 49.5% IRR and over 5X COC return) and Feig was named president of production for Lionsgate Motion Picture Group. In February 2014, he was promoted to co-president of Lionsgate Motion Picture Group, overseeing film production and development for the Lionsgate and Summit labels.
With Lionsgate, Feig integrated the two film labels and successfully originated, supervised and produced multiple films including The Hunger Games series ($3 billion worldwide gross) the Divergent series ($765 million worldwide gross), Now You See Me series ($687 million worldwide gross), Sicario, Hacksaw Ridge, The Perks Of Being A Wallflower, Warm Bodies, Power Rangers, and the upcoming Doug Liman-directed Chaos Walking (starring Tom Holland and Daisy Ridley), Sam Raimi-directed The Kingkiller Chronicle, and upcoming films such as A Simple Favor, The Spy Who Dumped Me, and Uncle Drew.
Under Feig, Lionsgate also produced and released critically acclaimed films such as The Impossible, Hacksaw Ridge and La La Land. He secured the rights to La La Land from Damien Chazelle in 2015 and supervised every aspect of development and production as it went on to receive a record-tying 14 Academy Award nominations, and winning six. The film grossed $450 million worldwide, off a budget of $34 million. That year, Lionsgate had the most Oscar nominations of any studio, with twenty-six.
Feig has specialized in identifying and adapting underlying IP and this year had the hit Wonder grossing over $300 million worldwide, off a $24 million budget. Feig optioned the rights to R.J. Palacio's eponymous novel before it was published.
All Sessions By Erik Feig
Producers Mashup
Sunday, June 9, 2019
12:45 - 2:30 PM