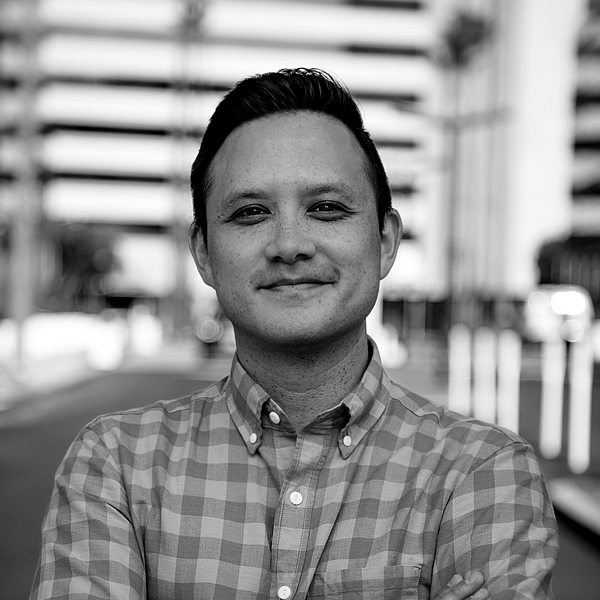 Chris Hanada
Credits: Partner/Producer, Retrofit Films
CHRIS HANADA is the co-founder of Retrofit Films, an Los Angeles-based production company, where he is responsible for the development of original content including digital and television scripted series and feature films, as well as head of operations for the business.
Hanada began his career working for four years in feature and television development and production at Tom Cruise and Paula Wagner's C/W Productions before launching Retrofit in 2005 with his producing partner, Tanner Kling.
At Retrofit he has produced numerous original digital series including This Isn't Working and The Off Season currently airing on all ABC streaming platforms, Hulu, and iTunes and in 2018 produced Golden Revenge, a digital feature comedy for Warner Bros. Blue Ribbon Content along with executive producer Conan O'Brien and starring David Cross, Ice-T, Jon Lovitz, and Trace Adkins.
Other producing credits include Little Big Awesome for Amazon, Heroes Reborn: Dark Matters, which won a WGA award, Frontrunners, an award- winning OSCAR nominee show, and Marvel Agents of SHIELD: Academy which was nominated for a Producer's Guild Award in 2017.
Chris' upcoming projects in development include several television and digital shows, as well as three features: ELI: Hollywood's Last Chimpanzee, a documentary currently in production, Big Surprise, a feature drama written and to be directed by Madelyn Deutch, and Sorry, Charlie an LGBTQ feature thriller to be directed by Daniel Franzese.
Chris is a proud member of The Producer's Guild Of America as well as a graduate of Loyola Marymount University with a BA in Film Production.
All Sessions By Chris Hanada
Producers Mashup
Sunday, June 9, 2019
12:45 - 2:30 PM