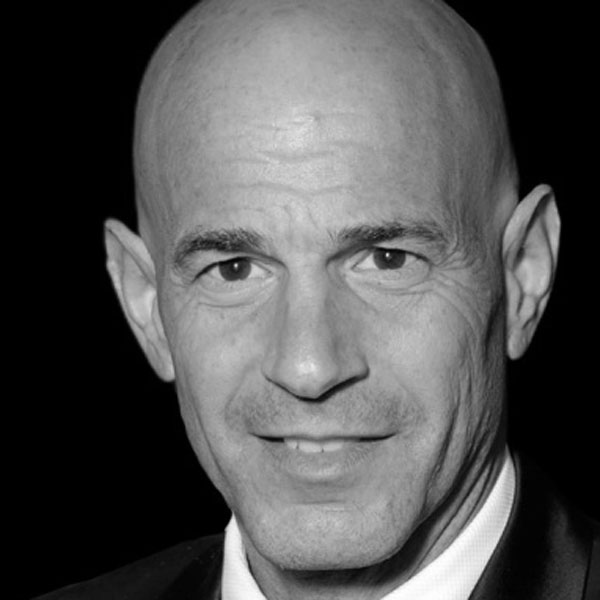 Brad Weston
Credits: Founder & CEO, MAKEREADY
BRAD WESTON has spent over 30 impressive years in the entertainment business and has presided over both major and independent studios.
In May 2017, Weston founded and launched MAKEREADY, an independent studio that develops, finances, and produces talent-driven projects, including original feature films, domestic and international premium television, premium short-form digital, and branded content.
MAKEREADY recently wrapped production on Not Okay for Searchlight Pictures and Hulu, starring Zoey Deutch and Dylan O Brien, directed by Quinn Shephard; A Thousand and One, the feature debut of A.V. Rockwell with Focus Features distributing and partners Sight Unseen and Hillman Grad; and Chang Can Dunk for Disney+ with Jingyi Shao directing.
In television, MAKEREADY also wrapped production on the pilot for the FX unscripted series, Friday Night, with Atlanta and "This is America" director, Hiro Murai executive producing.
In 2018, the company released the film Queen & Slim, written by Emmy Award-winner Lena Waithe (Master of None), directed by Grammy® winning Melina Matsoukas (Beyonce's "Formation"), and starring Academy Award® winner Daniel Kaluuya (Judas and The Black Messiah) and Jodie Turner-Smith, which debuted to critical acclaim and box office success. To date, the film has garnered nearly $50 million worldwide.
Recently, MAKEREADY closed a first-look deal with Endeavor Content spanning feature films, television, and unscripted content. Upcoming projects for the company include the feature adaptation of the Jo Nesbø book, The Jealousy Man, for Amazon with Roberto Bentivegna writing; an English-language remake of the Academy Award®-winning film, Another Round, with Endeavor Content and Leonardo DiCaprio's Appian Way.
MAKEREADY has numerous tv shows in development at various streaming platforms, including the graphic novel, Bone Parish by Cullen Bunn in development at Amazon with Lena Waithe exec producing; an adaptation of the artistic short film, Sad Day, with singer-songwriter FKA Twigs and Hiro Murai for FX; and an adaptation of the best-selling novel, The Astonishing Color of After for Apple.
Prior to forming MAKEREADY, Weston served as president and CEO at New Regency, beginning in 2011, where he ushered in an auteur and creative-focused era.
Under his purview, the company received a remarkable 34 Academy Award® nominations and 12 wins.
Films include Alejandro Gonzalez Inarritu's Academy Award®-nominated Best Picture The Revenant and Adam McKay's Academy Award®-nominated Best Picture The Big Short, the back-to-back Academy Award®-winning Best Pictures Birdman and 12 Years A Slave, David Fincher's Gone Girl, and Darren Aronofsky's biblical epic Noah.
Weston began his career in marketing at Lucasfilm and then went on to produce six independent films.
In 2000, he was named president of Dimension Films where he closely oversaw and executive produced the hugely successful Spy Kids trilogy, Scary Movie 2 & 3, The Others, Bad Santa, and Robert Rodriguez's Sin City.
In 2005, Weston joined Paramount Pictures as president of production and was responsible for such films as Star Trek, Cloverfield, The Curious Case of Benjamin Button, World Trade Center, GI Joe, The Fighter, and Rango. As a result of working closely together on the mutual successes of their films, Weston was able to develop and maintain relationships with some of the most sought-after filmmakers in the industry including JJ Abrams, David Fincher, Gore Verbinski, and David O. Russell, among many others.
All Sessions By Brad Weston
Producer One-on-One
Sunday, June 12, 2022
12:30 PM - 1:45 PM